My favorite Etsy seller this week is an artist named Kristi Baker of TheNibandQuill. Kristi is a new
pal of mine on Etsy, who really "gets" my dry sense of humor. She creates beautiful handmade journals and sells them in her Etsy shop. Her journals are so beautiful that I could picture myself using them as home decor. Of course, I'd have to attach an alarm to them, to protect them from my daughters, who would try to sneak them into their bedrooms to draw in or to write top secret notes to their friends. Kristi is an artistic mom of three, who bakes cookies for the neighborhood kids every Friday. How sweet is THAT?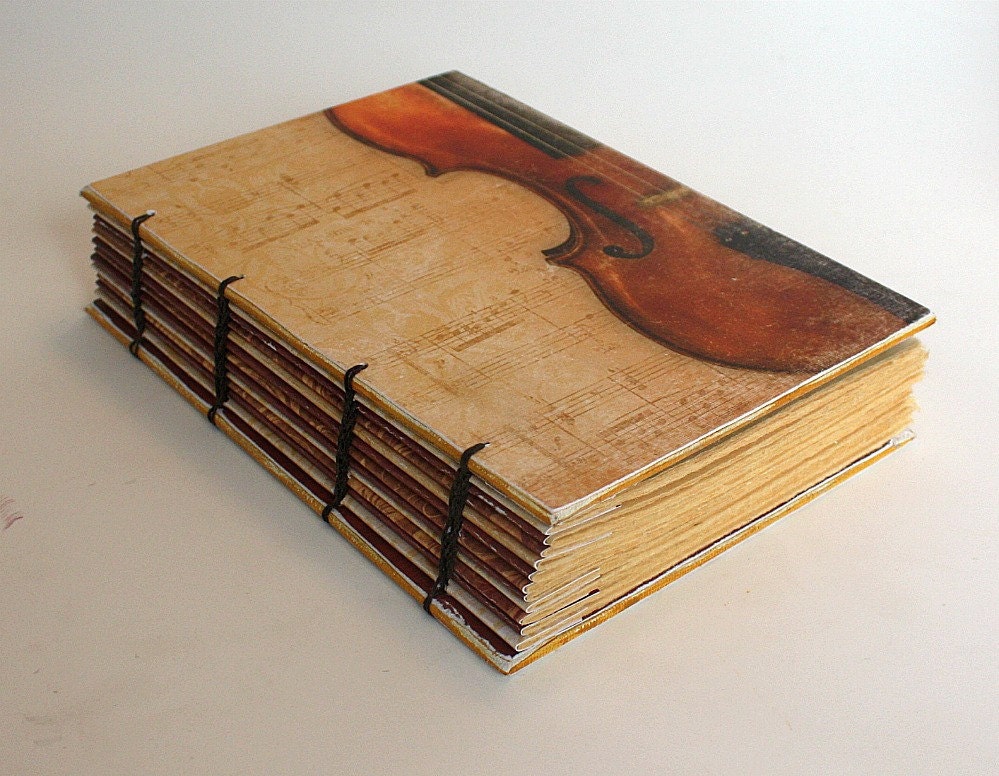 She comes from an artistic family, and her mother even has an etsy shop as well. I always run into her on Etsy and Twitter, where she is pretty popular. You should follow her. :
Kristi's twitter account
My favorite item in TheNibandQuill is this Violin Coptic Bound Journal. I love the classic design of the cover. Wouldn't this be the best gift for your child's music teacher, or for your musical teen? I think so! And am I right, that it would make a great item in your home decor?
You should visit Kristi's store! She has something to appeal to everyone's taste. She even has a STEAMPUNK designed cover on one of her journals. She's so in touch with what's cool! Also at TheNibandQuill, you can find smaller journals and even matchbox sized. (perfect handmade stocking stuffers!)
So, take my advice. Go visit this awesome lady's store. I'll make it easy for you. Here's the link:
The Nib and Quill